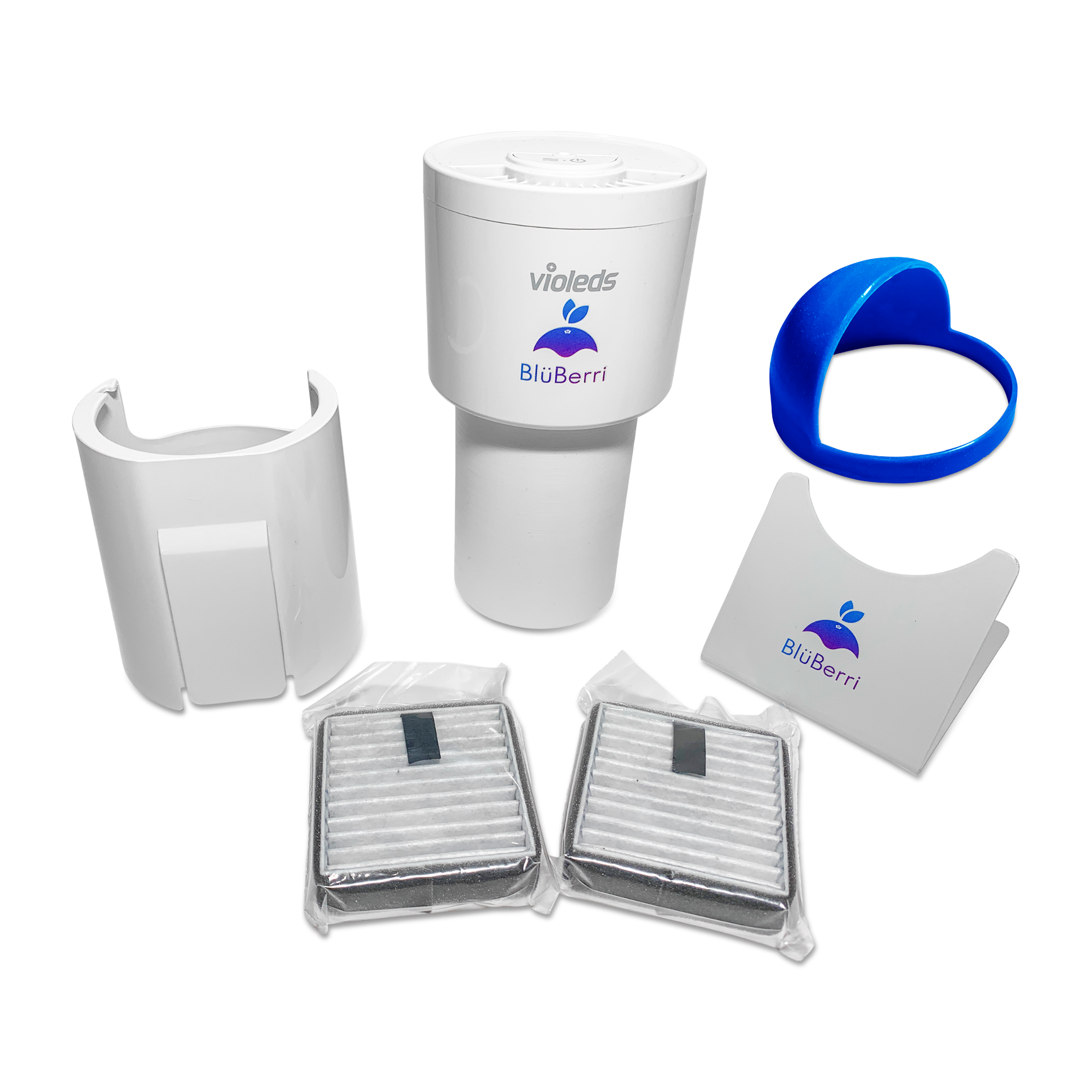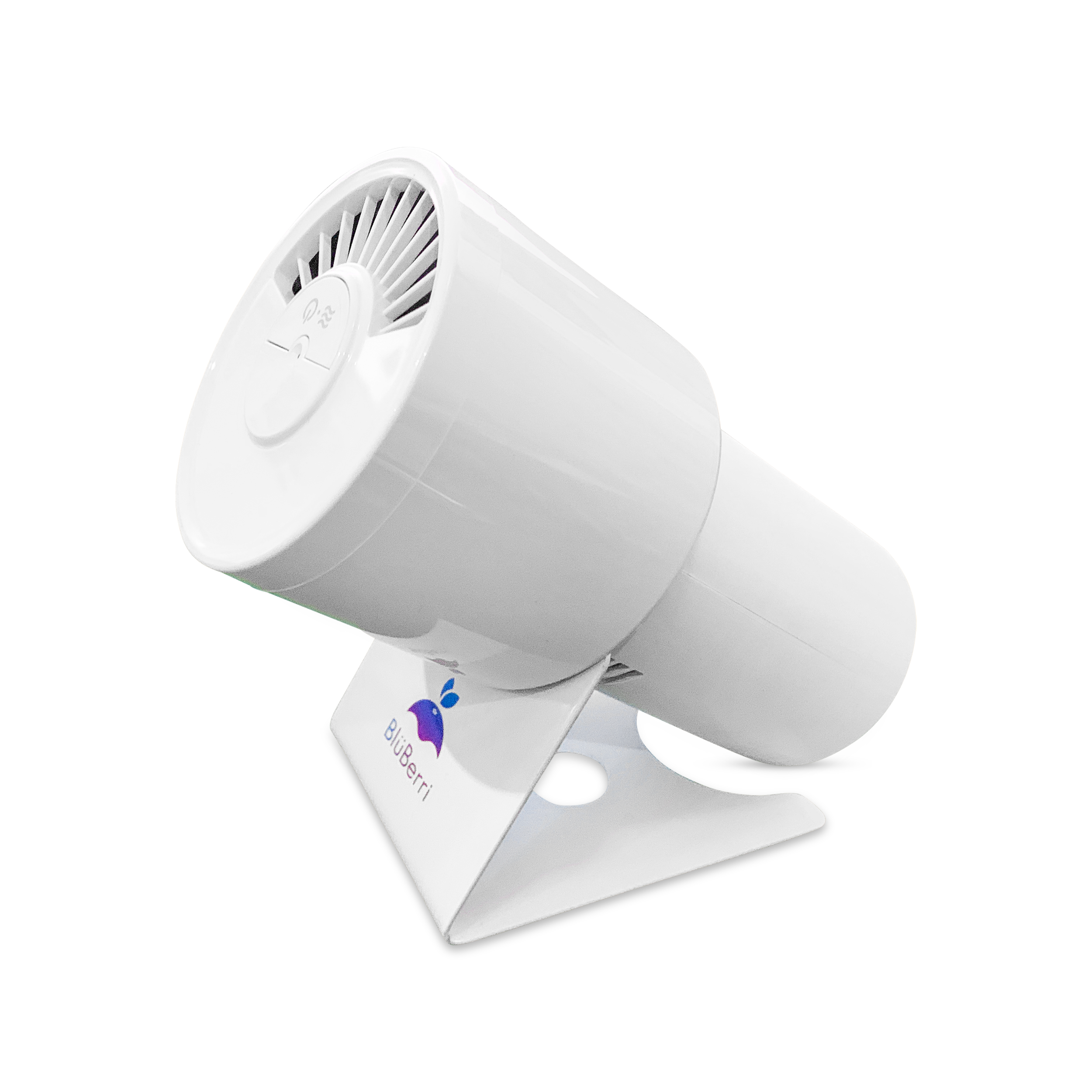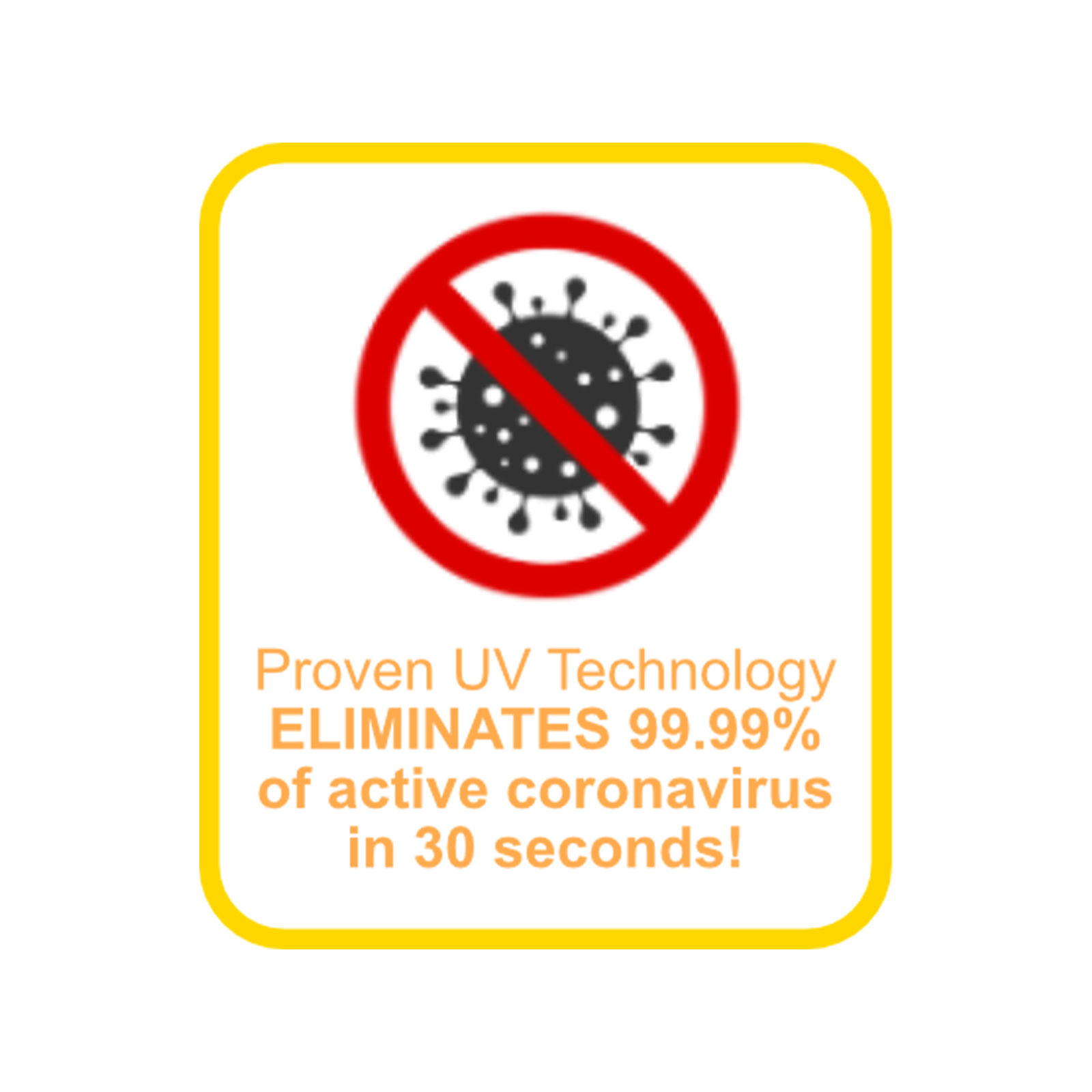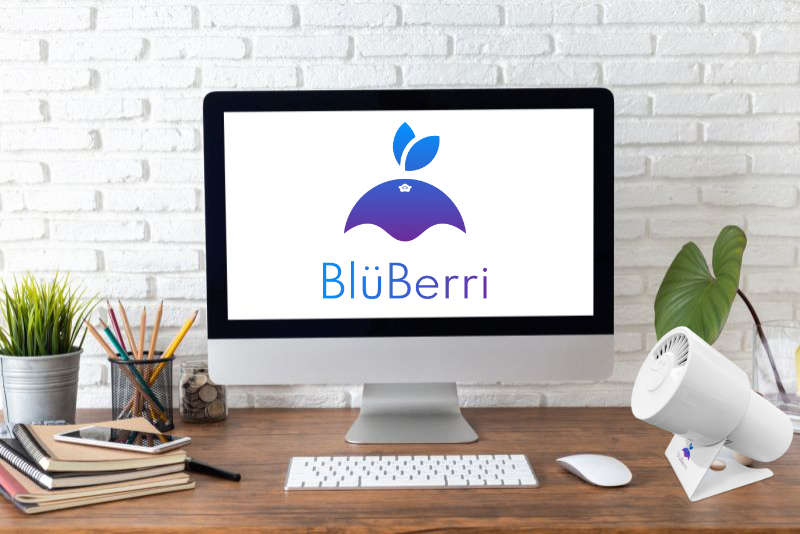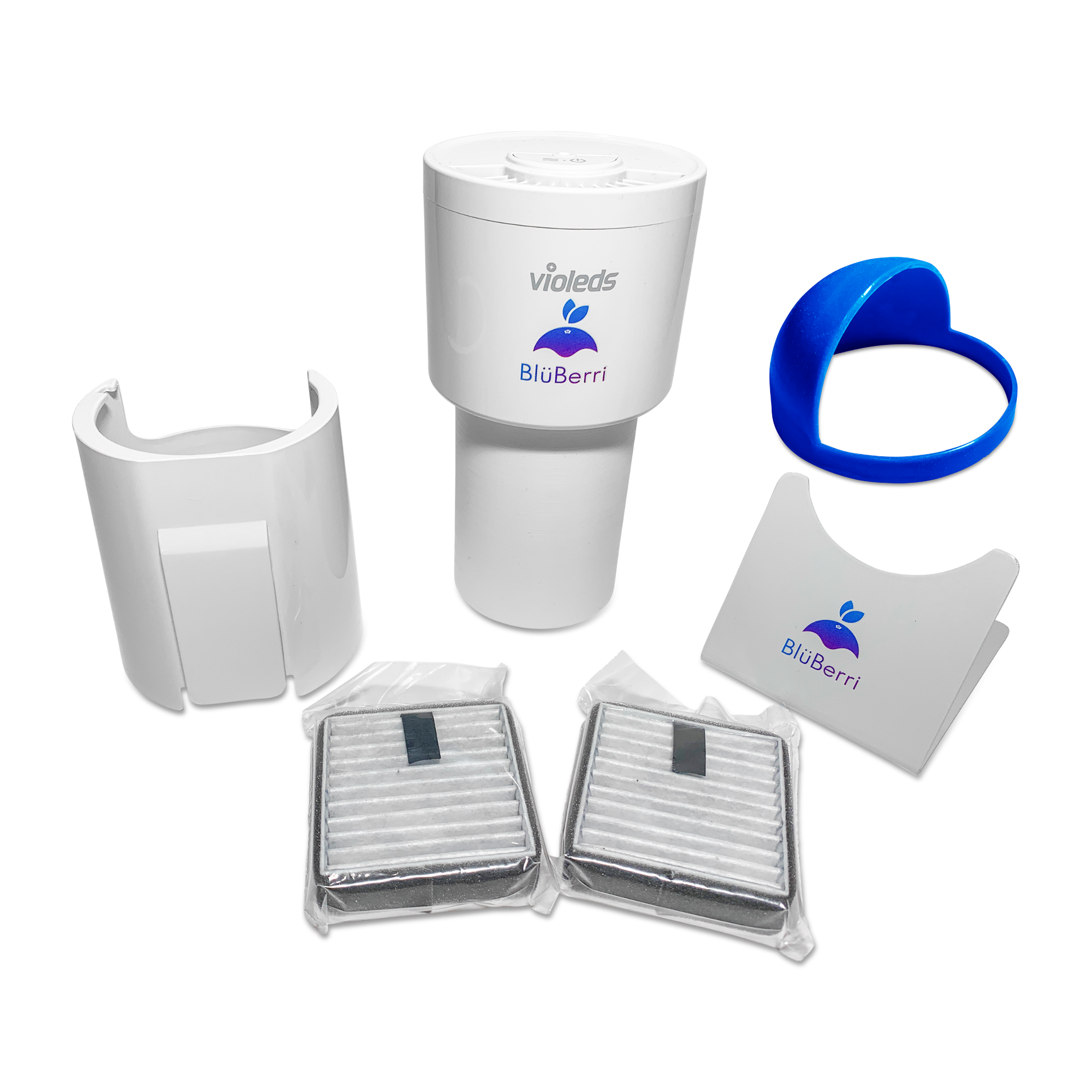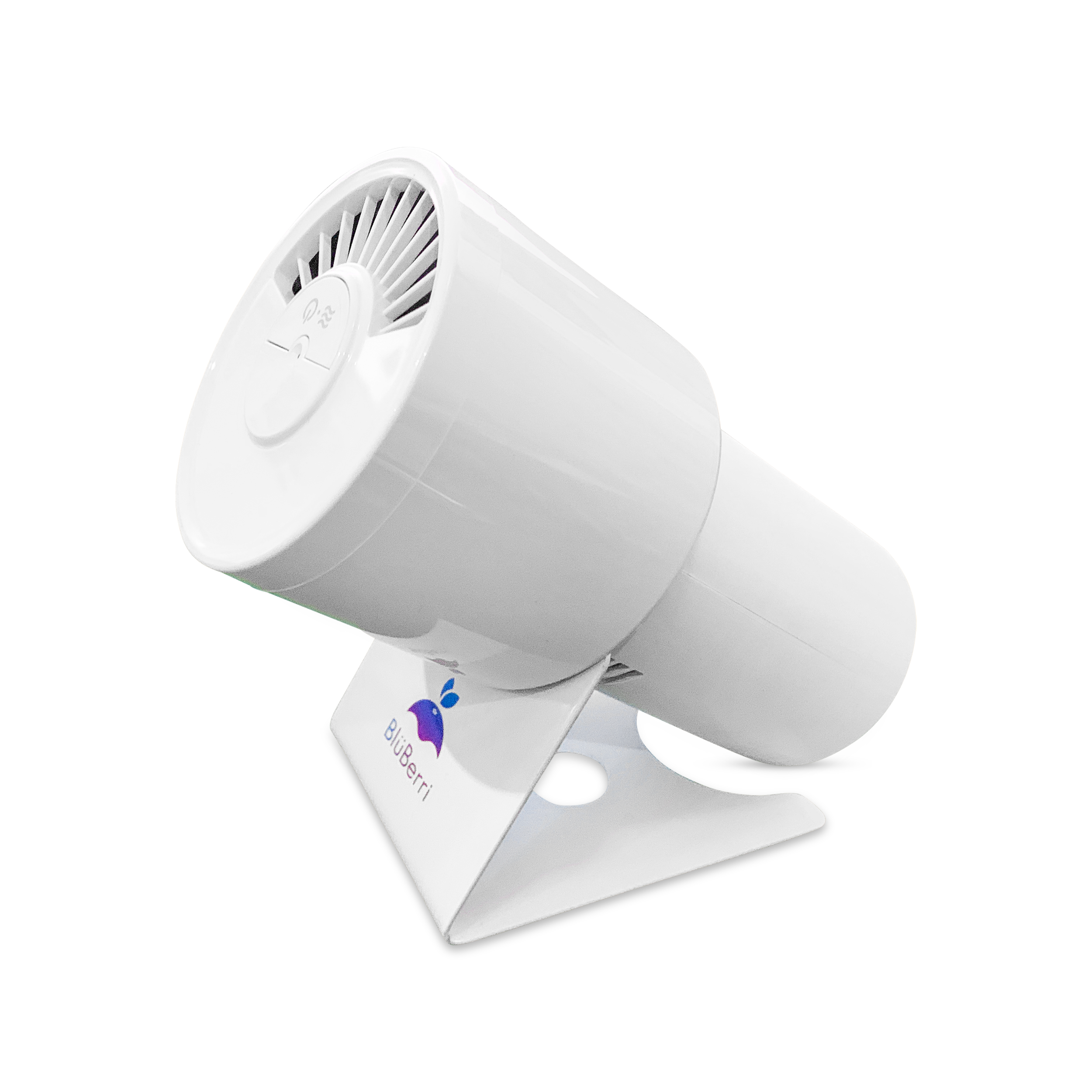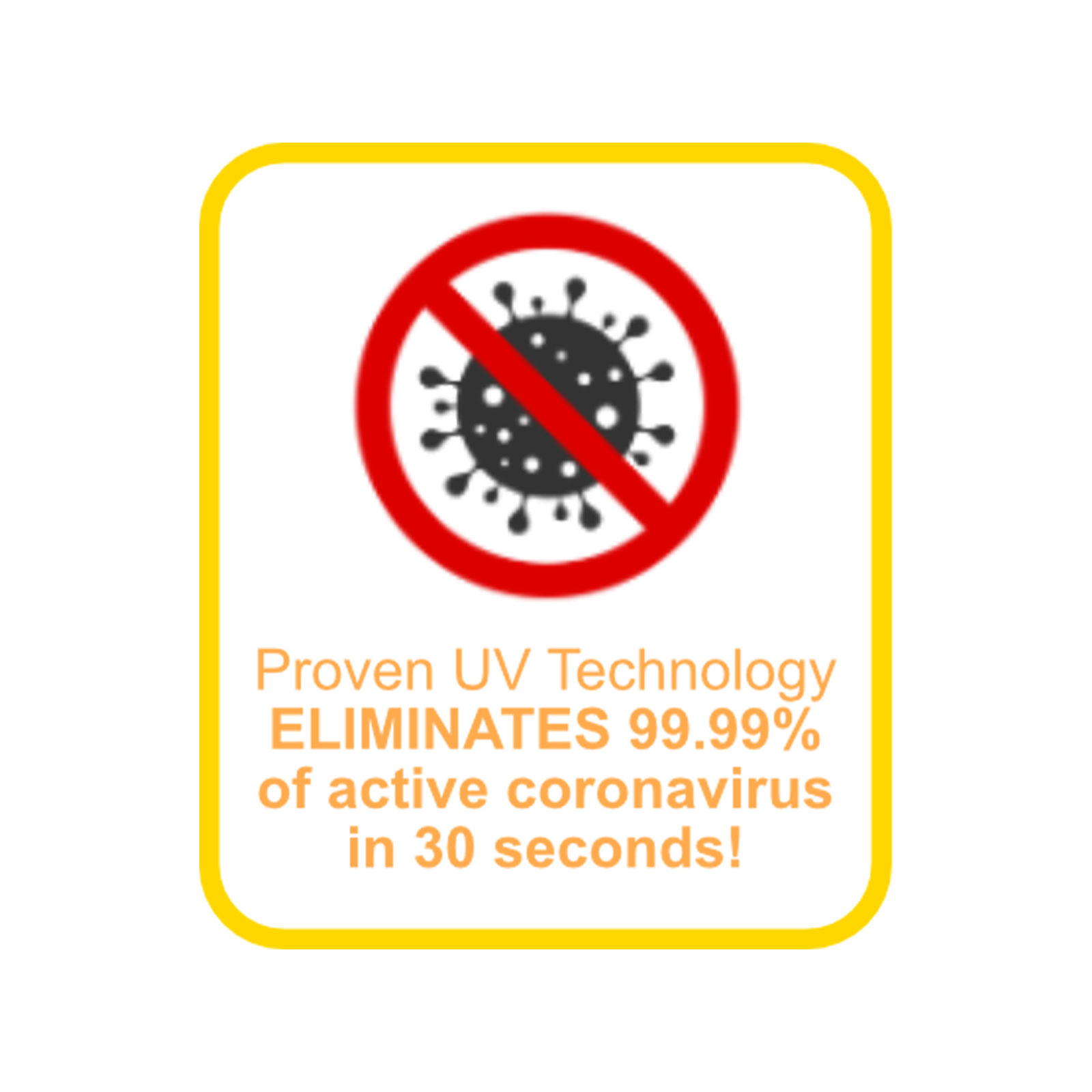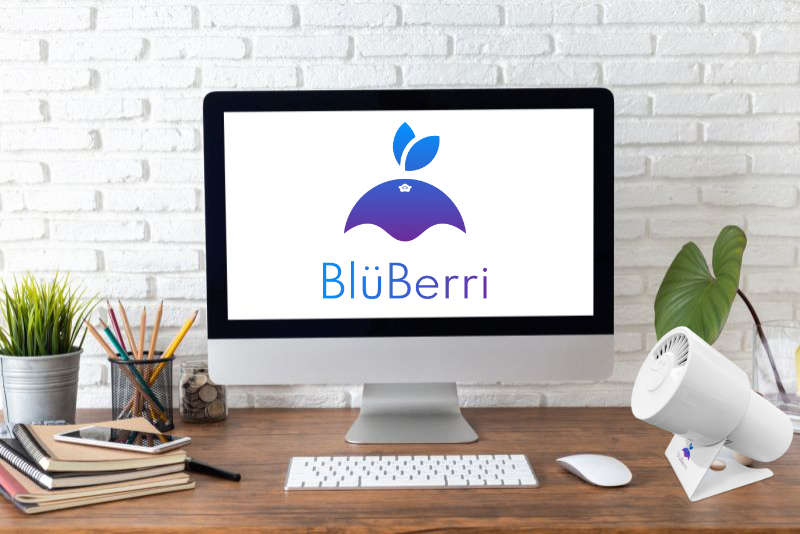 BlüBerri Personal Air Purifier • Premium Model (BBVAC002PM)
Optimized for your workspace.
The Premium Model Includes: BlüBerri Personal Air Purifier, Desktop Stand, Air-Deflector, Clip-On Holder, and 2x HEPA Filters (1 installed, 1 replacement).
Air Purification and Deodorization in One Compact Unit

The BlüBerri Personal Air Purifier combines the power of proprietary ultraviolet (UV) LED technology with a carbon coated H13 HEPA filter, enabling it to perform air purification, sterilization, dust filtration and deodorization at the same time.
Features of the BlüBerri Personal Air Purifier include:
Disinfects Pathogens • Advanced UV-C LED technology eliminates up to 99.9% of most airborne bacteria and viruses,  including SARS-CoV-2 (The virus causing COVID-19). Ultraviolet disinfection of the filter prevents harmful bacteria and virus from recirculating. The UV-C light (275nm) irradiates the filter and eliminates pathogenic material before it can re-circulate as with conventional systems.
Reduces Dust • The HEPA H13 filter is capable of capturing a minimum of 99.95% of airborne allergens down to 0.3 microns (PM3.0), and excels at the removal of bacteria, mold spores, dust mite debris, and more.  Easy to replace, no tools required. (Each filter is good for 6 months of filtration)
Removes Odours • Deodorizes your air through a combination of the carbon filter and the UV-C LED disinfection system
Portable • Designed for use at your desk with the included stand, or use in your vehicle cup-holder to purify your cabin.  Use anywhere you want cleaner air
Easy Operation • Easily set or change the fan speed to low, medium or high with the touch of a button. Simple filter replacement (~6 mos)
Environmentally Friendly • UV LEDs contain no mercury or other toxic chemicals found in traditional UV lamps or disinfection processes
PRODUCT SPECIFICATIONS: